| | |
| --- | --- |
| artist (m): | Michael Heide |
| title: | secand sleeper |
| year: | 2007 |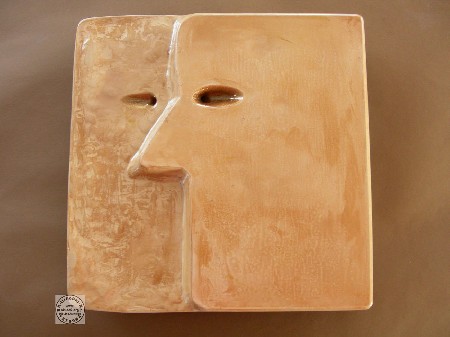 infotable to the work 'secand sleeper' from the motif section: 'abstraction':
the picture is also available in the art-style section 'object-art'.





| | | | |
| --- | --- | --- | --- |
| height: | 27 cm | for sale as: | asking price |
| width: | 27 cm | asking price: | 450.00 € |
| technics: | sculpture, object | postal code: | 15518 |
| work's material: | concrete | city/country: | Rauen (D) |
| | | signature: | backside |




long description:

entstanden während meiner Zeit in New York und in Verarbeitung der Eindrücke um den 9/11 (2007) herum, - man muß nah herantreten, um die Einzelheiten des Kunstwerks zu erfassen - da gibt es eine nicht auf den ersten Blick sichtbare Verbindung von innen nach außen, doch wer ist der secand sleeper: eine Person?, eine Gruppe?, die Gesellschaft?



shipping informations: (residence of artist (M): in D)

D 10 €
EU 20 €
Welt 33 €







'secand sleeper'

'Michael Heide'






SPEAK ABOUT THIS WORK
IN THE DISCUSSION.

gallery of the artist (m) 'Michael Heide'





To get in contact with the artist,
it is necessary to register and to log in.

Besides you can bookmark this page in the browser.
Michael Heide




bei

K

U

N

S

T

~

L

E

B

E

N

~

C

O

M
Kunst-Leben.com
Here online since Februar, 2010.
The artist or salesman is responsible for the offer