| | |
| --- | --- |
| artist (F): | Heike Laufenburg |
| title: | vorzugsausgabe Knödelelli |
| year: | 2010 |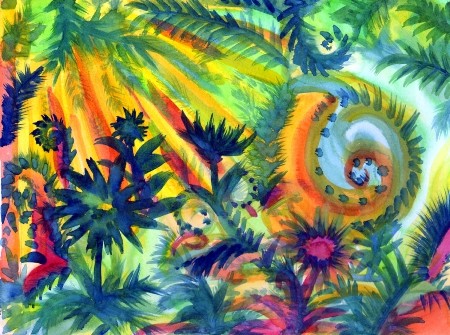 infotable to the work 'vorzugsausgabe Knödelelli' from the art-style section 'abstract-art-general':





| | | | |
| --- | --- | --- | --- |
| height: | 8 cm | sales option: | fixed price |
| width: | 11 cm | fixed price: | fixed price 90.00 € |
| technics: | digital technics | postal code: | 34439 |
| work's material: | carton-aquarell | city/country: | Willebadessen NRW |
| | | signature: | right bottom |




long description:

Vorzugsausgabe des Buches 'Struwwelpeters Lieblingsfrau Knödelelli', mit 29 Illustrationen der Künstlerin, davon 22 farbig, beiliegend eine Originalgrafik, Digital Print im 7-Farb-Verfahren. Limitierte Auflage des Buches & der Grafik 75 Exemplare, signiert, numeriert.



shipping informations: (residence of artist (F): in NRW)

Versand erfolgt versichert und portofrei durch den veröffentlichenden Verlag.







'vorzugsausgabe Knödelelli'

'Heike Laufenburg'




gallery of the artist (f) 'Heike Laufenburg'
To get in contact with the artist,
it is necessary to register and to log in.

Besides you can bookmark this page in the browser.
Heike Laufenburg




bei

K

U

N

S

T

~

L

E

B

E

N

~

C

O

M
Kunst-Leben.com
Here online since Juli, 2010.
The artist or salesman is responsible for the offer